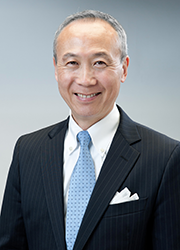 In order to achieve and maintain superior performance, it is essential for a business team to have an excellent leader, the right objectives, and self-motivated team members. By applying a coaching method, TACT Human Relations equips a leader with necessary skills to run his/her team and helps the team members work spontaneously and effectively toward achieving the team's objectives.
A team's well-planned objectives cannot be accomplished without an excellent leadership and self-motivated members who can work independently and effectively toward achieving the team's objectives.
After helping the team identify the right objectives, TACT H.R. provides one-on-one coaching to both the leader and the team members to make sure the team accomplishes its objectives. As part of this process, TACT H.R. also provides the team with assistance to gain the knowledge and expertise necessary for the actual business practices in order to resolve various issues the team may encounter while trying to achieve its objectives.
TACT H.R. provides a unique and practical training course on "presentation and negotiation in English", based on role-play learning, for clients who do business with overseas partners.
TACT H.R. is committed to providing its clients with high quality and reliable services parallel to those provided by major players in the industry at a competitive rate. Clients can also gain the full benefits of all services provided by TACT H.R. by taking advantage of its fixed-rate "All-Inclusive Package".